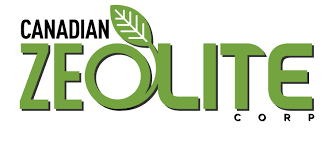 2016-10-12 10:38 ET – News Release
Mr. Ray Paquette reports

OPERATIONS RAMP-UP AT BROMLEY CREEK ZEOLITE QUARRY
Canadian Zeolite Corp. has provided the following update. Crushing and screening equipment has arrived at the company's Bromley Creek zeolite quarry to crush and screen approximately 10,000 tonnes of zeolite from previous blasts at the present face of the quarry for shipment to the Kamloops facility, where it will be processed and sized for specific customer markets and orders.
Canadian Zeolite's chief executive officer Ray Paquette will meet with the operator and its qualified person at the Bromley Creek quarry to lay out a plan for an additional drill and blast. This will ensure sufficient inventoried zeolite will be available throughout the winter months to meet increasing customer demand.
Mr. Paquette stated: "The impact of natural zeolites in environmental applications is receiving global recognition. Products based on natural zeolites are applied in environmental fields, including animal feed, composting odour control, water purification, fertilizer carrier, plant substrates, waste water treatment and aquaculture. Our goal is to produce innovative products designed to solve environmental issues."
Canadian Zeolite continues to move forward with the Bromley Creek quarry, which is fully permitted to extract up to 50,000 tonnes of zeolite on an annual basis. The company is not basing its production decision on a feasibility study of mineral reserves demonstrating the economic and technical viability. As a result, there is increased uncertainty and economic and technical risk of failure associated with the production decision.
We seek Safe Harbor.
© 2016 Canjex Publishing Ltd. All rights reserved.