Perhaps you remember our former name:
All of the information in that service still exists but is now
under our new name: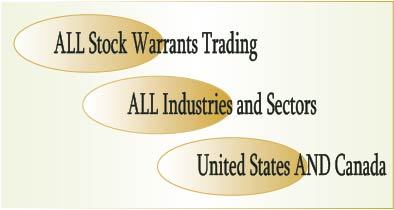 Trail Subscriptions are now available starting at $1.00 for a 7 day access.
Background:
In May 2013 we expanded our database of stock warrants to include all warrants trading in the U.S. and Canada and for all industries and sectors.
I've been asked the question, "Dudley, have you abandoned the resource sector?" Of course not.
All of my personal interest and focus is on the resource sector and the opportunity to profit greatly in the next 2 to 3 years from what we believe could easily be a 'speculative blow off phase' in the resource and mining sector. This is where we are invested and we suggest you consider a reasonable portion of your portfolio to be allocated here. As always, we suggest you seek the advice of your financial advisors before making any decisions.                      

We trust you will join us soon and you can sign up here.