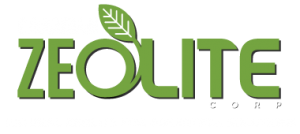 July 6, 2016
By Canadian Zeolite Corp | Corporate News


Vancouver, British Columbia, Canadian Zeolite Corp. (the "Company") (TSX.V:CNZ)  is pleased to report crushing and screening is underway at its Bromley Creek zeolite quarry near Princeton, BC. During June 2016 over 5000 tonnes of zeolite was crushed to 1.5 inches for shipping to the Kamloops processing facility. The zeolite was drilled and blasted as part of the Company's earlier exploration program. In Kamloops the zeolite will be processed and sized for specific customer markets including; municipal composting odour control, animal feed supplements, agricultural growing mediums, waste-water filtration, road salt replacement, artificial turf odour and moisture control and radio-active waste containment.
"The commencement of operations at Bromley Creek is a milestone event for Canadian Zeolite Corp. Getting up and running is a real achievement. This is an exciting time for our shareholders and the Canadian Zeolite team" stated Ray Paquette CEO.
The 30.8 hectare Mining Lease #380929 lies within the 1145 hectare Bromley Creek Property. The Company's Quarry Permit Q-15-012 allows for the annual extraction of 50,000 tonnes of zeolite and the quarry can be increased as required.
Tim Henneberry P. GEO Canadian Zeolite's Qualified Person has reviewed and approved the scientific and technical information contained in this press release.
Zeolite is a natural volcanic mineral that exhibits diverse applicable properties for use in products and technologies that contribute to "green tech" environmental solutions.
Canadian Zeolite is also pleased to announce the launching of its new website http://www.canadianzeolite.com.
The Company is not basing its production decision on a feasibility study of mineral reserves demonstrating the economic and technical viability. As a result there is increased uncertainty and economic and technical risk of failure associated with the production decision.
On behalf of the Board of Directors
"Ray Paquette"
President & CEO
604.684.3301
Neither TSX Venture Exchange nor its Regulation Services Provider (as that term is defined in the policies of the TSX Venture Exchange) accepts responsibility for the adequacy or accuracy of this release.
Some statements in this news release contain forward-looking information. These statements include, but are not limited to, statements with respect to future expenditures. These statements address future events and conditions and, as such, involve known and unknown risks, uncertainties and other factors which may cause the actual results, performance or achievements to be materially different from any future results, performance or achievements expressed or implied by the statements. Such factors include, among others, the ability to complete contemplated work programs and the timing and amount of expenditures. Canadian Zeolite does not assume the obligation to update any forward-looking statement.